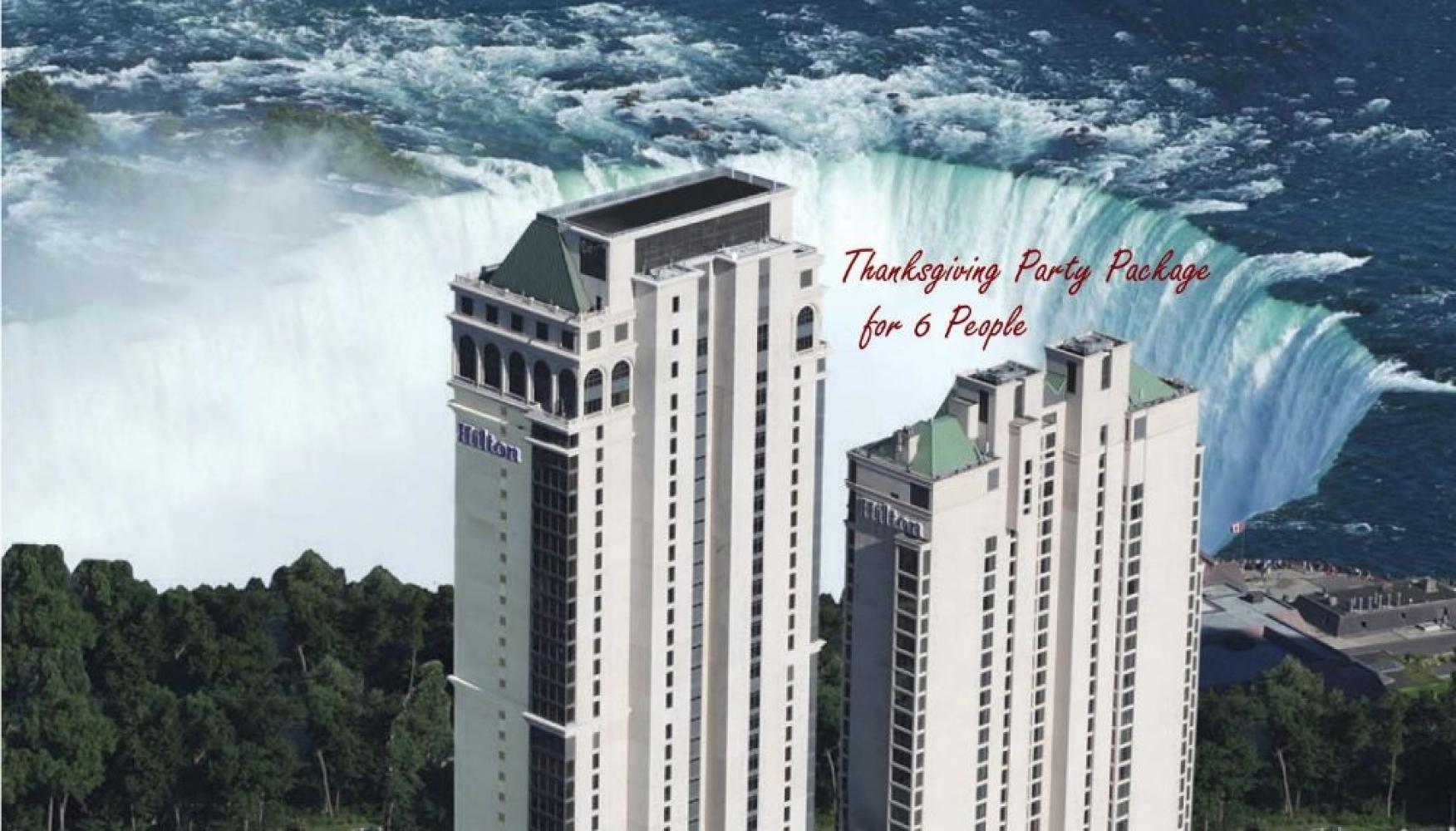 0 People are watching this item
Thanksgiving At Hilton Niagara
Razz Ends:
Oct 1, 2020, 11:59 pm
Ships to:
Make the most of the Thanksgiving long weekend as you have a feast at the falls with 5 of your family members or friends.
Hilton Niagara Hotel is located at 6361 Fallsview Blvd a short distance from the falls. Close to many attractions and restaurants on Clifton Street and on the strip. Wineries, historical sites and other attractions are within 15 minutes drive from the hotel.
Check in on October 9th and stay till the 13th. Dates can be changed. Any increase in price must be covered by the winner and excess funds can be used towards parking and meals.
Package includes: (Total Value $5237.22 CAD)
Three rooms with a view of the Canadian and US falls (1 w/king size bed and 2 with 2 queens) ($3487.22 Total)
4 Breakfast vouchers worth $20 per room (12 Total)
2 Dinner vouchers worth $30 for The Watermark, Corso or Brassa per room (6 total)
6 Hilton Niagara Vouchers worth $100 each ($600 Total)
4 prepaid visa cards worth $250 each ($1000 Total)
3 Keg cards worth $50 each ($150 Total)
Please note:
Valid credit card and ID will be required.
Security deposit of $200 per room is required at the time of check in and is refunded.
Pool and fitness room are closed due to renovations
Information about reservation will be emailed to the winner with a hard copy to follow in the mail. The Visa, Keg cards and Hilton Niagara vouchers will also be mailed. Breakfast and dinner vouchers will be provided by the hotel.
Location:
Member Since:
October 2019