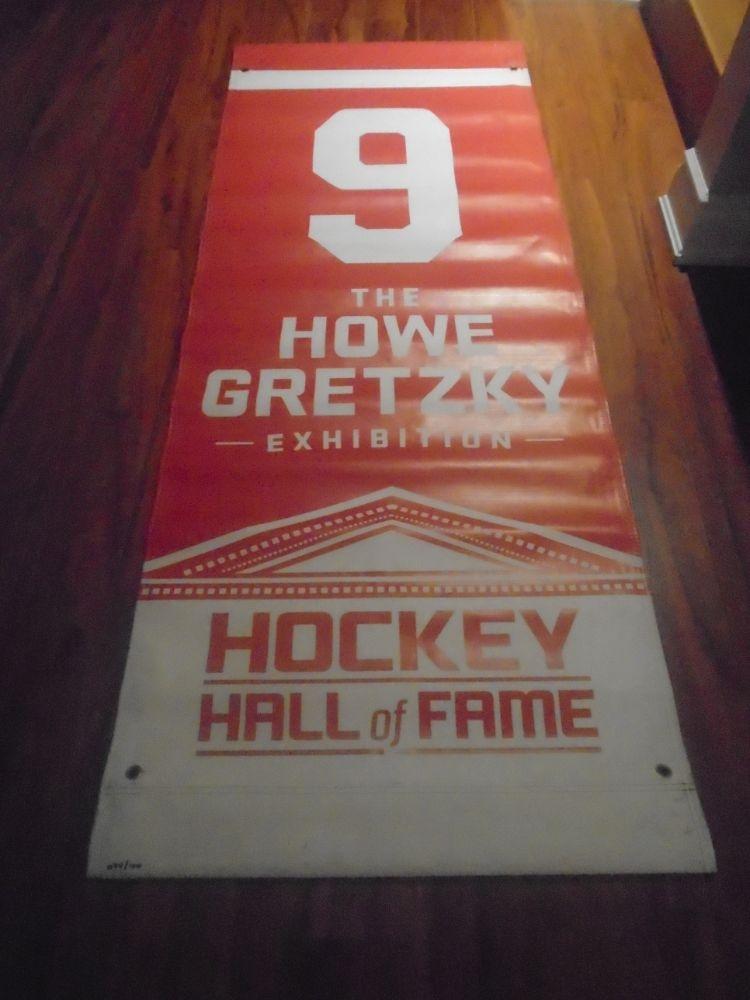 0 People are watching this item
Gretzky / Howe HHOF Banner
Razz Ends:
Mar 5, 2020, 11:59 pm
Ships to:
Number 94 of 100 from the Gretzky / Howe Exhibit at the Hockey Hall of Fame. Street Banners hung in Toronto.
Measure 2 x 6 feet, numbered on Banner. Double Sided Gretzky and Howe, so you are looking at the same banner in the pictures.
Location:
Member Since:
February 2020