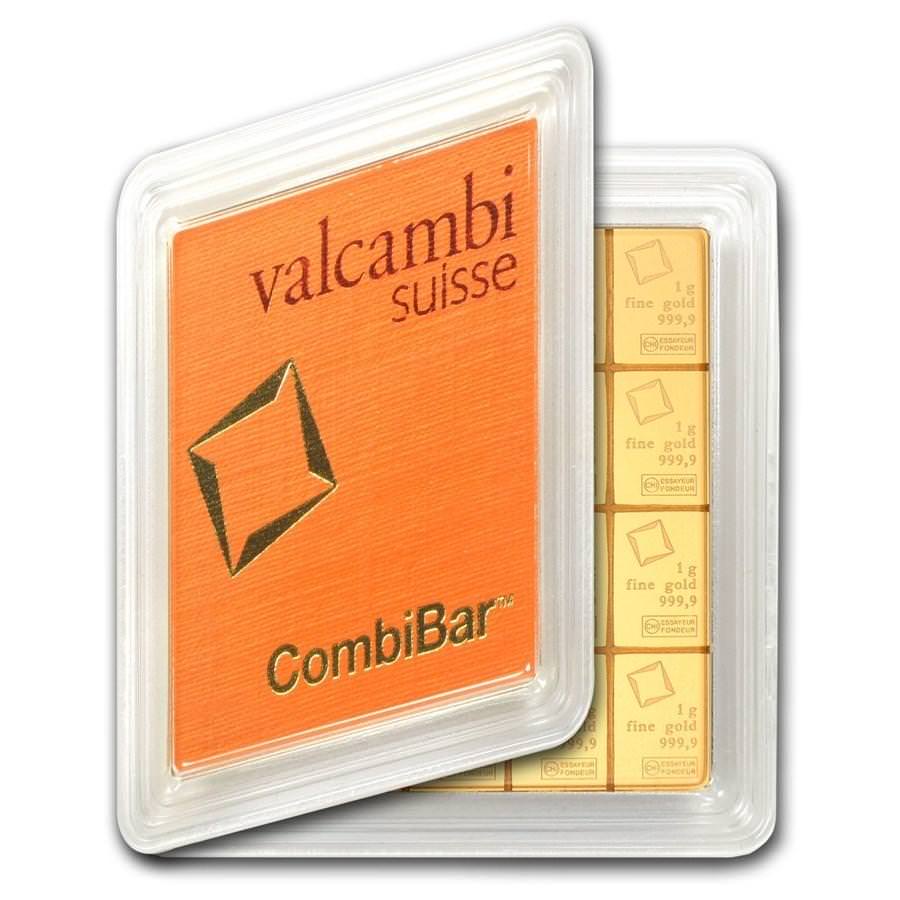 Seller: GuvMintCheeZSports
0 People are watching this item
Valcambi Suisse 20g Gold Bars
Razz Ends:
Mar 31, 2019, 8:30 pm
Ships To:
Canada & United States
Each CombiBar™ is produced with guides to let you precisely break off individual 1 gram Gold bars, providing flexibility to a larger investment.
Bar Highlights:
Contains 20 grams (0.6430 oz) of .9999 fine Gold.
All 20 bars are presented in a sealed protective assay package.
Eligible for Precious Metals IRAs.
Obverse: Features a single stamped Valcambi logo along with the weight and purity.
Reverse: The entire combination of 20 bars depicts the unique serial number, and product details.
The accompanying assay card lists the weight and authentication of the bar by the assayer.