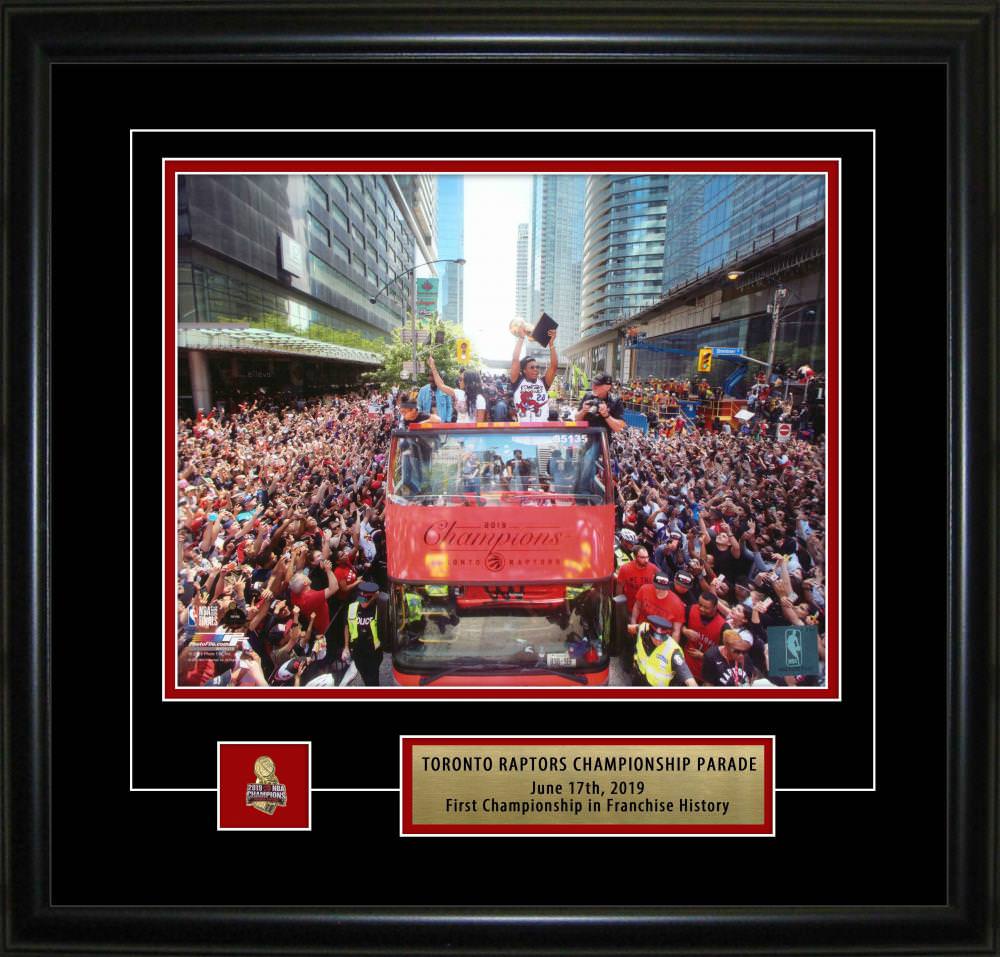 Seller: frameworth (– ★)
0 People are watching this item
Toronto Raptors Parade - Frame
Razz Ends:
Oct 16, 2019, 11:59 pm
Ships To:
Canada & United States
Add a piece of Toronto basketball history with the framed 8x10 championship piece. The frame features a team photo of the players and staff posing with the championship trophy. Below it is a championship pin and a plate highlighting the Toronto Raptors as the 2019 NBA Champions. Since the team was established in 1995, the team was still seeking their first ever NBA Championship title. After 24 years and a memorable 2019 playoff run, the team who plays in the city referred to as the six, won in game six. Perfect for any home or office. Hang a piece of Canadian heritage history with this championship frame.
Professionally framed in Canada.
Frame Size: 15x17"