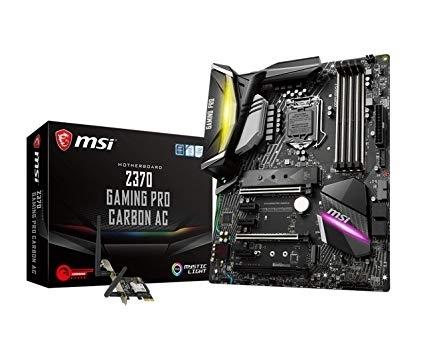 Seller: sunfrog
1 People are watching this item
MSI Z370 Gaming Pro Carbon AC
Razz Ends:
Feb 8, 2019, 6:29 pm
Ships To:
United States Only
New in box. Supports Intel processors to i7. Does NOT support the new i9. You'll need a Z390 mobo instead.
Razz Expired:
This Razz passed its end date. It is now possible to request a refund for purchased slots. Refunds requests must be completed through our
ticket system
.
Note:
Should the seller choose to remove this listing your spot will automatically be refunded.