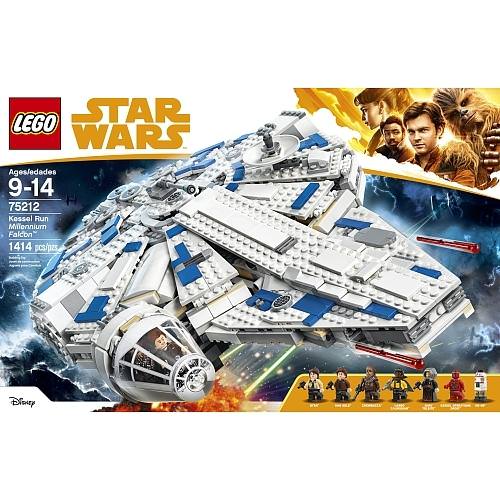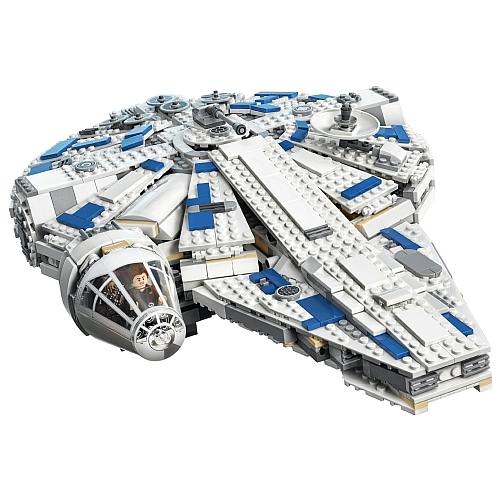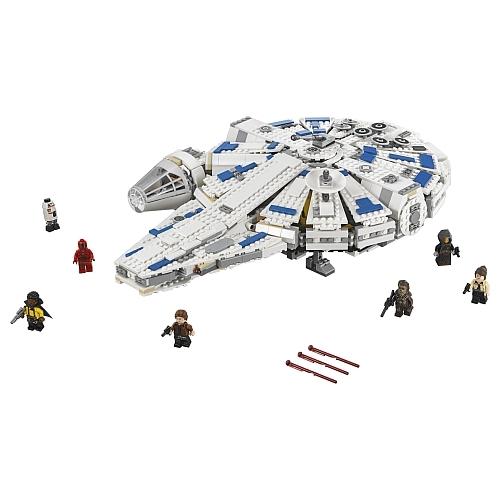 Seller: razzking
0 People are watching this item
Lego Millenium Falcon
Razz Ends:
Mar 31, 2019, 8:30 pm
Ships To:
Canada & United States
Travel with Han Solo, Chewbacca and their friends with the LEGO Star Wars Kessel Run Millennium Falcon. This LEGO brick version of the iconic Corellian freighter from the Han Solo movie features a 2-minifigure cockpit with detachable canopy, 2 spring-loaded shooters, sensor dish, ramp, rotating top and bottom laser turrets with 2 gunner seats, plus a detachable escape craft. This amazing Star Wars toy also features opening hull plates for easy access to the detailed interior, which includes a cargo area with couch and Dejarik hologame table, bar, bunk, missile storage compartment, and a buildable hyperdrive with repair tools. Also includes 6 minifigures and a DD-BD droid.