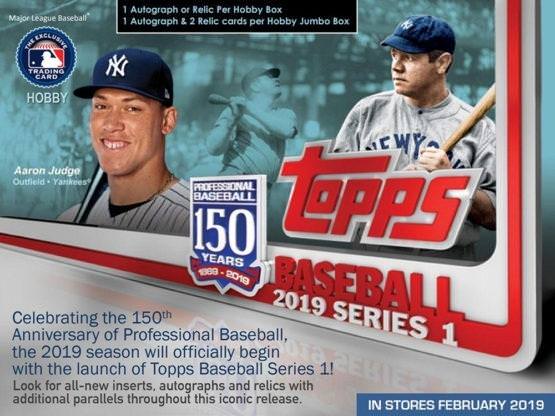 Seller: essentialrazzes (– ★)
0 People are watching this item
2019 TOPPS SERIES 1 BASEBALL H
Razz Ends:
Oct 15, 2019, 11:59 pm
Ships To:
Canada & United States
HOBBY CONFIGURATION
24 Packs Per Box
14 Cards Per Pack
Each Box contains 1 Autograph or Relic Card!
Celebrating the 150th Anniversary of Professional Baseball, the 2019 season will officially begin with the launch of Topps Baseball Series 1!
Look for all-new inserts, autographs and relics with additional parallels throughout this iconic release.